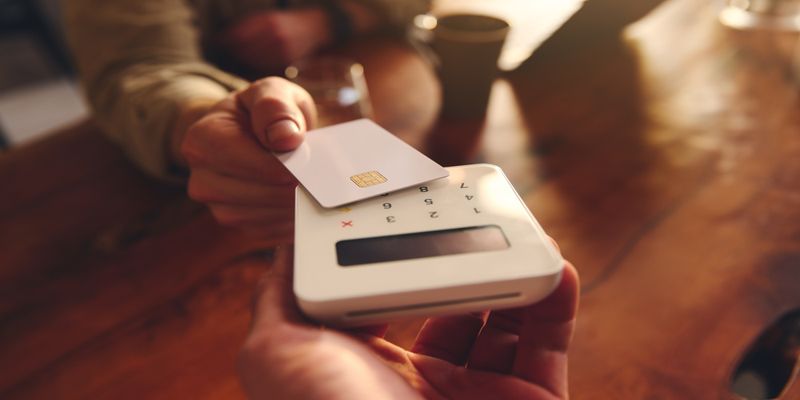 Ten trends shaping contactless technology in travel
In 2020, the immediacy of the COVID-19 pandemic has forced hoteliers to adopt contactless solutions to keep staff and guests safe.
In 2021, customer adoption and improved customer satisfaction scores have reinforced the need to communicate, interact and engage with customers on their own terms and devices.
For hotels, contactless guest experiences have gone from being a nice-to-have to now being essential to stay competitive. Hoteliers who don't offer digital guest experiences, such as contactless check-in, run the risk of disappointing guests at a time when loyalty is paramount.
Meanwhile, they are missing out on opportunities for increased revenue and cost-cutting operational efficiencies.
As we head into 2022, we've identified 10 areas hoteliers need to focus on when considering implementing touchless guest experiences.
1. An omnichannel check-in experience
Not every touchpoint in the check-in journey needs to rely on people. In the post-pandemic era, many consumers are more comfortable with technology to help them with their tasks.
Smart hoteliers will offer multiple check-in options to provide a true omnichannel experience that meets guest needs on their own terms. With the technology behind it, a hotel could offer an end-to-end mobile check-in experience through an app, complete with a digital room key.
The hotel could also offer check-in kiosks, providing a true contactless experience. Hotel team members may be ready to serve as ambassadors to bring value to the guest experience.
The key is to provide multiple channels for customers to approach the check-in experience on their own terms.
2. Automation to amplify the customer experience
Especially when the industry is facing record labor shortages, automation is key to maintaining a great customer experience.
At this point, investing in new hardware and software is table stakes. If hoteliers want their businesses to survive into the future, adopting tools that increase efficiency is a must.
An important step is to adopt self-service tools at guests' first point of contact with your hotel – as soon as they enter the lobby.
Getting into a hotel after a day of going through airport security and a long plane ride with a hot mask on and then having to queue again at the hotel just to get your room key is not the first impression hoteliers should strive to create.
Digital recording should be fast, simple and straightforward. And it should work for 100% of guests on the device they choose.
3. Death of the traditional hotel lobby?
All of this begs the question: is the hotel lobby as we know it a thing of the past? Yes and no.
We will always need a lobby ‒ after all, this is where hotels make their first (physical) impression ‒ but it is ripe for change. What we see changing is the role of traditional large-scale reception.
Smartphone check-in with mobile keys and modern versions of check-in kiosks will lead to a different approach. As mentioned above, the culture of self-service is alive and well today.
Guests don't want to stand in line and watch a front desk agent type on a computer while waiting for the room key. They want a seamless experience ‒ and digital tools give them just that.
4. Mobile wallets streamline contactless check-in
Apple's announcement that it would implement hotel key storage in its Wallet app – and Hyatt's subsequent adoption – is an important step towards simplifying the mobile check-in process for guests.
It's a step towards streamlining a process that until now has prevented many guests from using their phone as a digital room key. But that only solves part of the digital experience.
The biggest problem is verifying the identity of the guest. This means that if hoteliers want to offer a true contactless check-in experience, they will need other digital tools so that guests do not have to come to the front desk to verify their identity.
Some mobile apps and kiosks in the lobby can handle all parts of the process.
5. The revival of kiosks in the lobby
Before COVID, adoption of lobby check-in kiosks was low. But now, as self-service has grown in popularity over the past decade, many hospitality businesses have tried kiosks.
Because consumers are now more familiar with self-service kiosks, using them for everything from airport check-in to grocery shopping, adoption in the hospitality industry has once again gained traction.
Kiosks will likely continue to play an important role in the lobby even beyond the pandemic.
6. The role of the front desk agent is changing
Mobile check-in solutions will not completely replace front desk staff. But automating mundane tasks will allow that team to do their job better and add more value to the customer experience.
Hotels can always provide top-notch support, such as a live receptionist to help guests through the check-in process or answer any additional questions they may have about the property, amenities, or local attractions.
It also opens up space and time for front desk employees to incorporate upselling opportunities, including room upgrades and food and beverage ordering options.
7. Use contactless to increase revenue opportunities
A digital, touchless customer experience opens up new opportunities to upsell and increase ancillary spend. And that can lead to faster wins because opportunities are at customers' fingertips.
For example, if guests want a late checkout, they don't need to pick up the phone and call reception. They can access the app, choose their departure time and know exactly how much they will pay.
Not only does this benefit the operator whose staff member is no longer busy performing a task that can easily be automated, but it also provides a more seamless customer experience.
8. Use technology to manage labor issues
This point bears repeating. Hotels are expected to end 2021 with half a million fewer jobs, according to the American Hotel & Lodging Association. And the cost of labor is higher than ever, straining the resources of owners and management companies.
This is why the automation of technological solutions is essential. The right kind of technology can handle operations previously performed by staff, freeing up associates to perform higher-value functions.
Ultimately, there is more resilience in the system when technology is involved.
9. Personalization as a competitive differentiator
Diving deep to learn more about who exactly books hotel rooms and checks into your hotels has always been important for hoteliers.
But as we navigate an ongoing pandemic and see a whole new group of travelers emerge, customer and business segmentation has never been more important.
In short, hoteliers need a 360-degree view of their guests in order to deliver a seamless omnichannel guest experience that spans all digital touchpoints down to the property – and, in turn, reinforces loyalty.
Using digital communication tools, they can collect more data from their customers and learn how to better deliver those "wow" moments.
10. The request is digital
As we head into 2022 with more uncertainty at the forefront, we see the gap between innovative companies and budget-conscious companies widen even further.
We believe this divide will have critical implications for determining which companies will emerge from the recovery as leaders and which will continue to struggle.
As the real recovery unfolds, those who have taken an aggressive approach to digital adoption will find themselves in a clear position to win.
Your customers have already adapted to a new world. They rely on you to keep innovating and improving their experience.
Hotels now have the tools, the incentives, and the urgent need to deploy a digital touchless guest experience that delivers a better guest experience and generates revenue while helping staff work more efficiently.