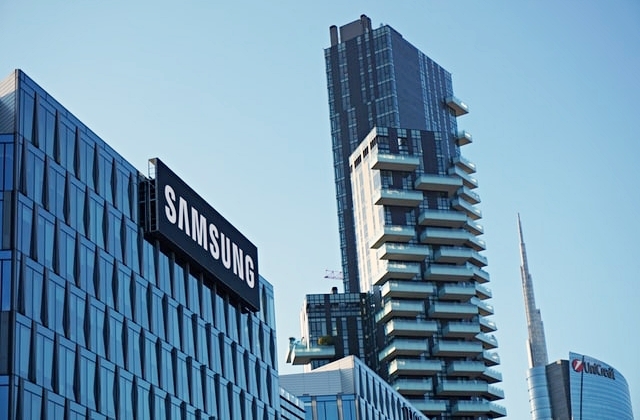 Samsung heirs sell 2,000 billion yen of shares to fund inheritance tax payments
Samsung lost its chairman Lee Kun Hee last year, and his family inherited the business and other assets. He left a large sum with his family, but now they have to pay inheritance tax on the assets.
In order to pay these taxes, it has been reported that the family of the late Samsung president are planning to sell stakes worth 2,000 billion yen, or around 1.6 billion dollars. In the regulatory files that were seen last weekend, the group's subsidiaries have decided to sell in order to be able to pay taxes.
According to Yonhap News Agency, Hong Ra Hee, wife of late chairman Lee Kun Hee, has made the decision to put up for sale 19.9 million shares of Samsung Electronics. This would be estimated to be worth around 1.4 trillion yen based on the closing price on Friday, October 8. The participations for sale represent 0.33% of the total issued by the company.
In the file, it was stated that the purpose of the sale of the shares is to "pay inheritance tax". Lee Kun Hee was declared the richest man in South Korea, and upon his death on October 25, 2020, he left his family with property worth roughly 26 trillion yen. The amount would include shares worth 19 trillion yen.
The Samsung president's assets were inherited by his wife, son Lee Jae Yong and two daughters – Lee Boo Jin and Lee Seohyun. It has been said that once the sale process is completed, Hong Ra Hee's current 2.3 percent share in Samsung Electronics will be reduced to just 1.97 percent.
For Lee Boo Jin, she also reportedly intends to sell shares of Samsung SDS worth 242.2 billion yen. She would be the head of the Shilla Hotel, a subsidiary of Samsung.
The youngest child in the family, Lee Seohyun, will sell the most shares. It plans to sell 247.3 billion yen of Samsung Life Insurance shares and an additional 242.2 billion yen in Samsung SDS. She is currently the head of the Samsung Welfare Foundation.
Along with the sales, Samsung's heirs will sell a total of 2.1 trillion yen. In April of this year, the family revealed that they would pay around 12 trillion yen in inheritance taxes over the next five years. According to Reuters, the Lee family had to pay $ 10.78 billion in inheritance tax for the estate left by their patriarch and president of Samsung.