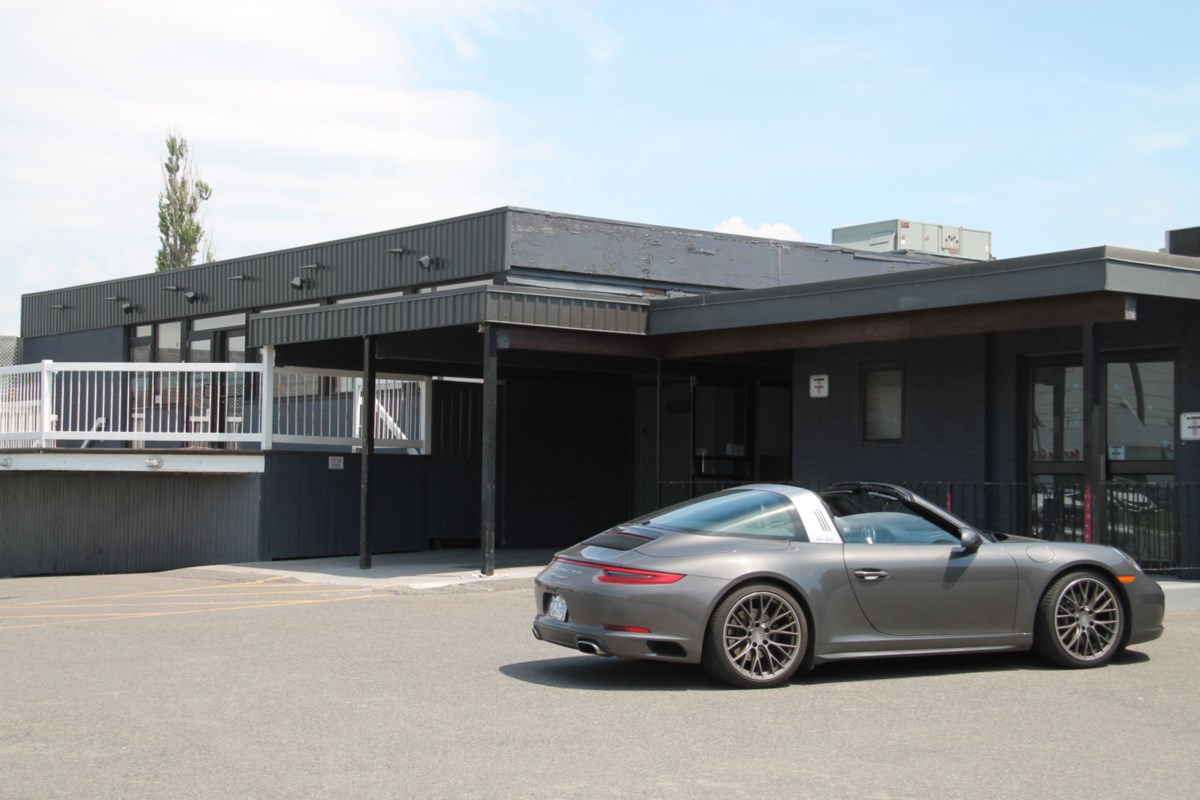 Blues Society Ends Weekly Canuck Concert Series For "Health and Safety Reasons"
Alcohol and Gaming Commission of Ontario says it received complaint against site
A weekly concert series held at the Canuck on Great Northern Road has been canceled due to health and safety concerns, organizers say.
The Sault Blues Society announced Monday that it is canceling Blues Nights Wednesdays until further notice and that it will no longer book or promote events at the Canuck.
"The Sault Blues Society regrets having to cancel the Society's participation in one of the upcoming shows booked on Wednesday evenings, as the health and safety of musicians and our blues music fans is always the most important to us," said a post on the organization's Facebook page. .
When reached for comment on Tuesday, a representative of the organization said he would not comment further on the matter.
Ownership of the old Canadian Hotel changed hands in April and was renamed The Canuck.
A woman who identified herself as the manager when she answered the phone to Canuck on Tuesday declined to comment for this article. SooToday also attempted to contact the owner.
In a public Facebook post last week, a local man said he recently attended the Canuck to listen to live music for the first time in a year.
"However, as we walked towards the side entrance, we were struck by a couple of things. First, we drove past at least three vehicles with anti-vaccine messages stuck on them. There was also a large banner hanging from the railing outside the entrance. It was written "Join the fight!" What about the room itself? Well, it was also full – wall to wall people all exposed – listening to a speaker gossip about personal freedom and government oppression and tyranny and blah blah blah, "said Michael Young in the post of September 30.
Young went on to say that public health measures designed to curb COVID-19 were flouted and he chose to leave.
"No one asked us for a vaccination certificate when we entered the room, and the first thing we noticed was that the staff were walking around the bar, taking orders, etc., without masks," said Young. "It was not a comfortable situation, and we were torn between staying, supporting our friends in the group, or simply leaving a place where even the most basic public health rules were brazenly ignored." SooToday was unable to verify Young's claims or any security concerns at the bar.
A reporter from SooToday visited the Canuck in the early evening this week. After entering and sitting at a table, a masked waitress asked for proof of vaccination and photo ID. At the time, there were only about ten customers in the establishment.
Young declined to comment for this article, but in a post dated Tuesday he said he was shocked to see full parking at the site again while driving Monday night.
An article on Unity Canada's social media group promoted a Convoy for Freedom event in Canuck hosted by a group called Sault Ste. Marie Freedom Alliance Monday evening.
An AGCO spokesperson confirmed on Tuesday that they had received a complaint about The Canuck.
"Generally speaking, when a complaint is received, AGCO's compliance officers gather more information about the allegation and work with local city authorities and the local police department," the spokesperson said. from AGCO.
Consequences for non-compliance can include a fine, temporary suspension of the establishment's liquor license, or, in more serious cases, a complete revocation of the license.
A Kingston bar recently had its liquor license suspended by the Alcohol and Gaming Commission of Ontario after breaking provincial pandemic rules after several complaints were filed with Kingston Public Health.
The spokesperson said AGCO works with city authorities and local police when a complaint is made and the first attempt to resolve the situation is made through an educational approach only.
"The AGCO appreciates and recognizes all institutions that take this responsibility seriously, and we will continue to address situations where this responsibility is ignored," said the spokesperson.
Algoma Public Health does not comment on ongoing investigations, said Chris Spooney, the agency's director of environmental health.
SooToday has asked APH to clarify if an investigation is underway, but has not received a response at press time.
Overall, Spooney said enforcement approaches start with education to ensure that the right information is provided and that businesses have a reasonable opportunity to comply.
He said public health is working with the health ministry, local police and AGCO to respond to complaints and compliance issues.