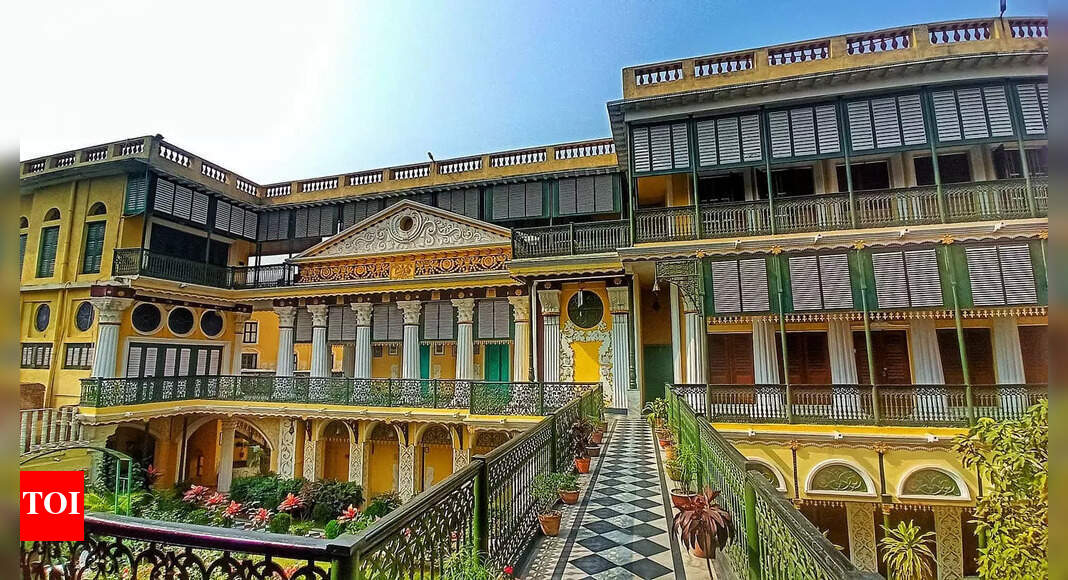 Bengal: How Bengal's heritage buildings come to life | Calcutta News
Lord Canning's residence in South 24 Parganas is transformed into a luxury hotel. Work is underway and he will be inviting guests soon. These confirmations proved once again that a heritage building, after restoration, should be used commercially for sustainability. Several of these examples in Bengal, including Kolkata, stand tall. The chairman of the West Bengal Heritage Department, artist Suvaprasanna, gave CT a tour of all the recently restored century-old buildings.
Azimgunge Rajbari
After its restoration, it is now a luxury heritage hotel in Murshidabad. The Rajbari family run the place. Even though the National Heritage Commission has not played a role in the restoration, it is a fine example of restoration and reuse. At present, an entire establishment is a compact unit, sufficient for use.
Hooghly Imambara
The Hooghly Imambara architecture is its imposing entrance which touches 150 feet. After restoration, it is not only a place of pilgrimage, but also a historical monument.
Barrackpore Governor General's House
Barrackpore Governor-General house summer residence for future governors general and he landscaped the gardens. This large structure has been restored and turned into a museum.
Danish governor's house
A few kilometers from Denmark Tavern stands this building, which is one of the last testimonies of the Danish establishment in Bengal. The Danish East India Company arrived in India in the mid-18th century and soon Serampore developed into an elegant and well-protected town. The Danish governor's house was built around this time. This breathtaking architectural beauty required repair work and good maintenance. Now, once the work is completed, it serves as a government office and also houses a restaurant.
.
48B, Muktaram Babu Street
This place doesn't have much historical significance, but a multinational company in India is now operating in this 150 year old building. They recently acquired this entire building next to the Marble Palace, north of Calcutta, and converted it into their office for CRS work. The transformation is one of the best in town.
After identifying a place as "heritage", we send our restoration and renovation proposal to the central and state government. Once the money arrives, we appeal to the local district authorities to allocate and spend the money. Now, once the place is restored, it may or may not be possible for governments to fund the maintenance. That is why if that particular place turns into a commercial building and starts making money, it can become a standalone property. Thus, we ensure that after the restoration, they do not have to depend on public funds.
– Artist Suvaprasanna, president, West Bengal Heritage Commission